Azra Khamissa, the Dubai based artist is now bringing her unique henna designs to the world of fashion. She has been tapped by none other than footwear giant Adidas to render cool patterns on three sneakers, as part of a collaboration with local creatives including Latifa Saeed, Christopher Joshua Benton, and Hessa.
"It was a lot of fun using henna on leather, and actually quite challenging," says Khamissa in her announcement of the project. "Hope you like them, and please let me know if you pass by to see them at the new Adidas Originals store in Dubai Mall!" The three designs see striking henna against the all-white sneakers, with one pair of high-tops featuring detailed stripes, the second with zig-zags, and the third with a wavy, filled-in pattern.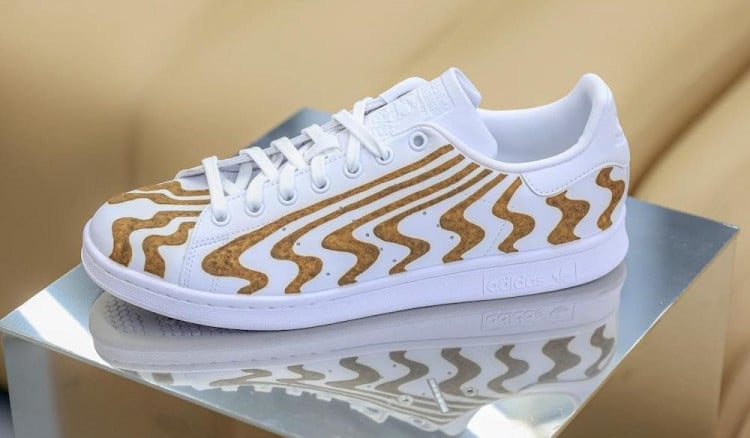 The collaboration marks a major step in the regional artist's career, who started off as a chiropractor (hence, the moniker Dr Azra), and a leather handbag designer before her extraordinary henna designs took Instagram by storm. She would go on to launch her own brand of henna dye, alongside stencils that help you recreate her patterns at home.