IKEA is a place where it's nearly impossible to resist buying something cute and affordable.
The retailer has an abundance of reasonably priced, sleek and trendy items for everyone, from people furnishing first homes to families hunting for baby cribs.
But some of Ikea's products may not be such a good bargain when you factor in a history of safety concerns and poor customer reviews. Here we have for you few of such products:
Ceiling lamps
"As a property development expert, I've had many electricians complain to me when I used to buy Ikea ceiling lamps about how annoying they were to install and how quickly they would stop working," says Marina Vaamonde, owner of HouseCashin, an online marketplace for off-market houses.
"They're flimsy and of very poor quality," Vaamonde tells Money Talks News. "While the cost savings might attract your everyday DIY buyer, they stop working so easily that you might as well spend the extra money to get a high-quality lamp so that you don't have to worry about it anymore."
Such ceiling lamps, especially ones with glass shades, might also pose a safety hazard. In fact, Ikea recalled its Calypso ceiling lamps in 2018 and its Hyby and Lock ceiling lights in 2016, all for the safety hazard posed by each fixture's glass shade detaching and falling.
Billy Bookcase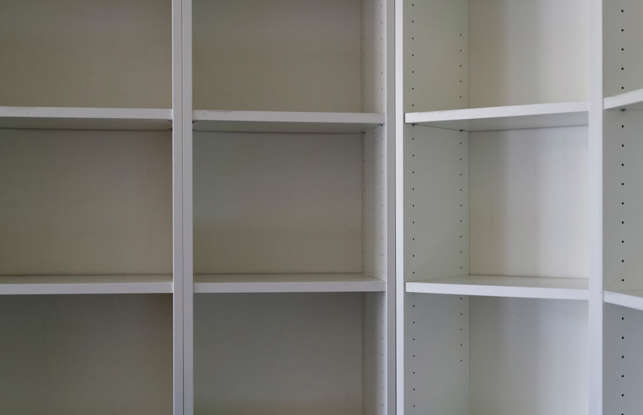 According to customer reviews on Ikea's website, it's not just the price ($40 to $140 USD) of the Billy bookcase line that's cheap. While positive reviews of the Billy bookcase abound, negative reviews focus mainly on the product's flimsiness.
Customers on Ikea's website complain that the bookcase, made of particle board, fell apart while they tried to assemble or disassemble the case. Other reviewers complained of shelves bowing or the bookcase breaking after using it for a short time.
Joe Ferguson, an architectural joiner at Skirtings R Us in Worcester, England, who also prepares interior living spaces for clients moving into new homes, has experienced this issue himself.
"We noticed that the Billy bookcase is one of the things to avoid as they are flimsy and made out of particle board," Ferguson tells Money Talks News. "One time, the client thought that the bookcase [we wanted to buy] was too expensive for her and proceeded to buy stuff from Ikea instead. It was then that she realized that the bookcase can't handle heavy objects and sags because it is made from particle board."
So at the least, you might want to avoid Billy bookcases if you intend to put much weight on them.
Malm and other dressers and chests
In 2020, Ikea agreed to pay a $46 million settlement to the parents of a toddler who died after one of its Malm dressers tipped over on him. That wasn't the first time Ikea's Malm dressers and chests were in the news for safety hazards, either. In 2016 and 2017, Ikea announced a voluntary recall of various Malm dressers and chests as well as the Kullen three-drawer chest and other chests and dressers, all due to tipping hazards.
In 2019, Ikea announced that it would launch a new Glesvar line of dressers and chests with safety features to prevent tip-overs in select global markets. However, as of this writing, no Glesvar dressers or chests are listed on Ikea's U.S. website.
You may be tempted by the affordable price of Malm chests and dressers ($250 and under). But at least if you have small children, consider spending a bit more on furniture designed to prevent tipping.
Glass-top furniture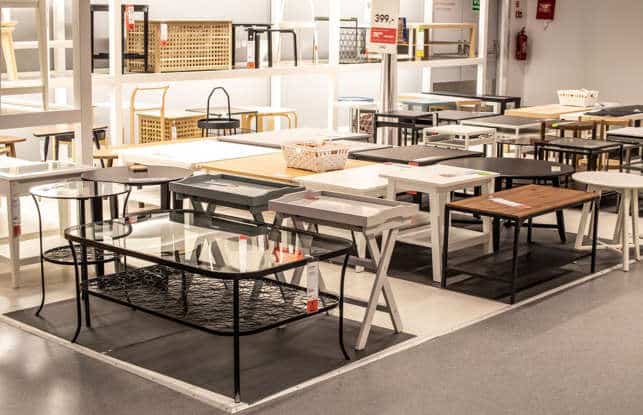 In 2018, Ikea issued a recall on the Glivarp glass-top dining table due to a "laceration hazard" and complaints about the glass leaf detaching and falling. But consumers also reported to the CPSC that this product's glass top shattered when no one was even using it: "The lower two glass panels on my Ikea Glivarp table shattered out of the blue," wrote one consumer in 2021, about a version of the table that was not subject to the recall.
And it's not just tables that receive explosion complaints. Consumers have also reported to the CPSC glass desk tops shattering when not in use. Some have even posted YouTube videos displaying the aftermath, as ABC affiliate WCPO-TV in Cincinnati reported in 2017.
In 2019, Ikea told ABC affiliate KTRK-TV in Houston, which was investigating an incident with a Glivarp table at the time:
"We use tempered glass in our furniture, which breaks into chunks rather than shards and helps prevent injury if the glass breaks. It is in the nature of tempered glass to shatter when exposed to knocks, strikes or scratches."
The Glivarp table is no longer for sale on Ikea's U.S. site, but make sure you at least scour online reviews for possible safety hazards before you buy glass-top furniture. You can also search the CPSC's public database of unsafe product reports as SaferProducts.gov.
Bed sheets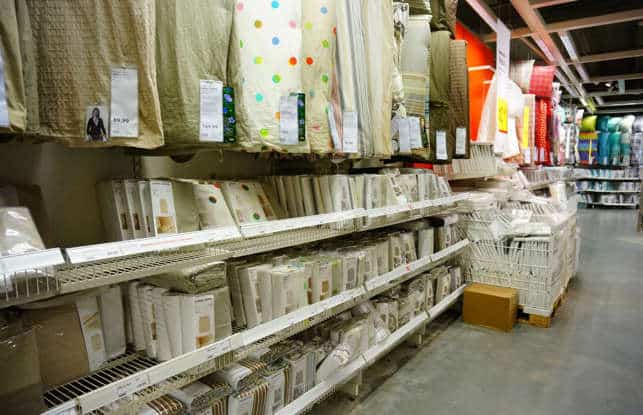 Let's face it. You can't really expect a set of queen sheets that sell for under $20 to bring sweet dreams. But even some of Ikea's pricier bed sheets receive some scathing reviews on the company's site for being scratchy, wrinkly and, strangely enough, noisy.
"They crinkle so loud when one turns over in bed!" wrote one reviewer of Ikea's Somntuta sheets.
"They are loud and feel and sound like paper," wrote another.
"I only got about an hour into sleeping before the gritty, hard texture was too much to bear and I had to rip them off the bed," another reviewer wrote. "These SÖMNTUTA sheets have the texture and comfort of sleeping on burlap – they are the worst sheets I've ever bought."