Winter Vinecki, the 22 year old is an American marathon runner, triathlete, and aerial skier looking to become the first Olympian with the first name Winter to compete in an Olympics.
Her parents picked the name out before she was even born. Winter's mother, Dawn, wanted the gender of her child to be a surprise. So Dawn and Winter's father, Michael, decided on Winter for a girl and Yukon for a boy. Vinecki's interest in aerials skiing first piqued when two-time Olympian Emily Cook invited her to a week-long aerials skiing camp in Park City, Utah.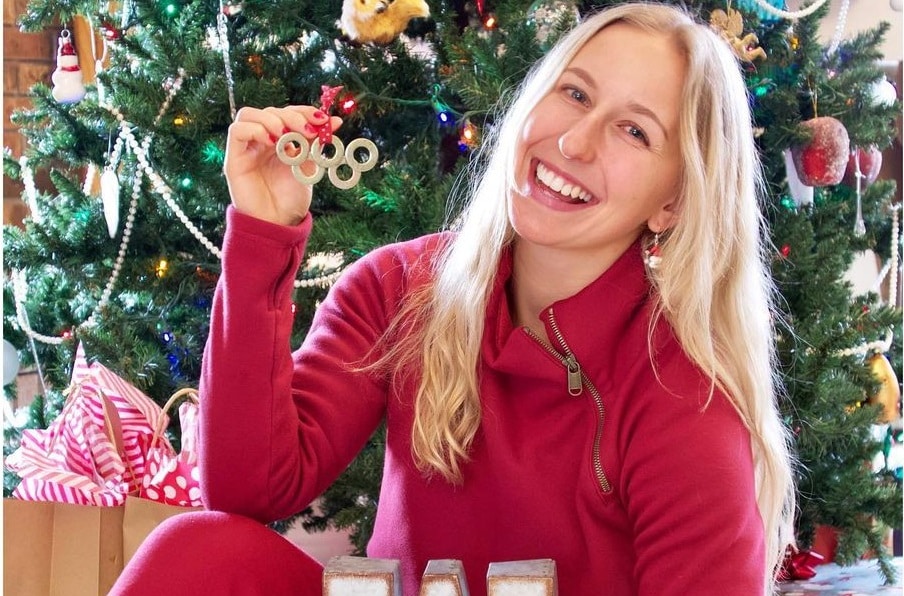 Winter Vinecki Bio
Winter Vinecki was born on December 18, 1998 in Grand Rapids, Michigan. She grew up in Gaylord, Michigan and Salem, Oregon and now trains in Park City, Utah.
​After losing her Dad at the age of 9 to an aggressive form of prostate cancer, she formed TeamWinter.org a 501 (c) (3) non-profit to raise money for prostate cancer research & awareness. She has raised over $500,000 toward that effort and counting.
​Winter began racing triathlons at the age of 5 and completed her first Olympic triathlons at 9. She went on to become the Ironkids National Champion for 2010 & 2011 and spent three years as the official ambassador of the sport.
​She was also the 2011 recipient of the Annika Inspiration Award. At age 12, Winter was invited to an aerial skiing camp by two-time Olympian, Emily Cook. After completing the week long camp, Winter moved to Park City, UT to train and compete for the next three years on the Fly Freestyle elite development team. During that time, she set a world record by becoming the youngest person to run a marathon on all seven continents, the youngest person to run 26.2 miles on Antarctica and the first mother/daughter duo to run a marathon on all seven continents.
​Winter was first named to the US Ski Team in 2016 after winning the North American Tour. She is now going on her sixth year on the US Ski Team and has garnered results such as the gold medal at the 2021 Moscow World Cup. She has also just qualified for the 2022 Winter Olympics and will be headed to Beijing for Team USA!
All the while, Winter recently graduated magna cum laude from the University of Utah with a major in Business Administration and a minor in nutrition. She is also a seasoned public speaker and speaks to thousands every year at conferences, schools, sports teams, cooperate events and more.