Caroline Stanbury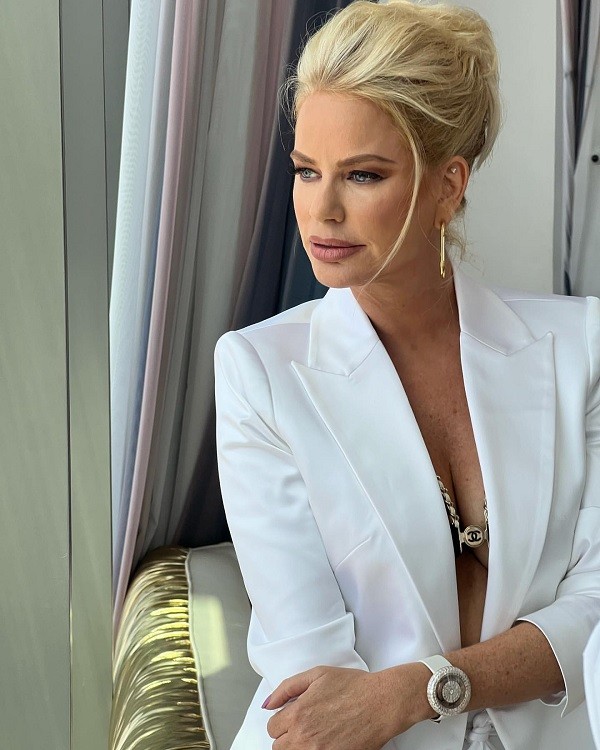 Age: 46
Instagram: @carolinestanbury
About: Caroline Stanbury is no stranger to Bravo! She has appeared on the network's series Ladies of London that aired back in 2014. Stanbury is also known for hosting her own podcast Divorced Not Dead. She was married to financier Cem Habib, with whom she has three children. She is currently married to former Real Madrid soccer player Sergio Carrallo. Stanbury is a luxury brand ambassador and recently launched a new shoe collection with Black Suede Studio.
Lesa Milan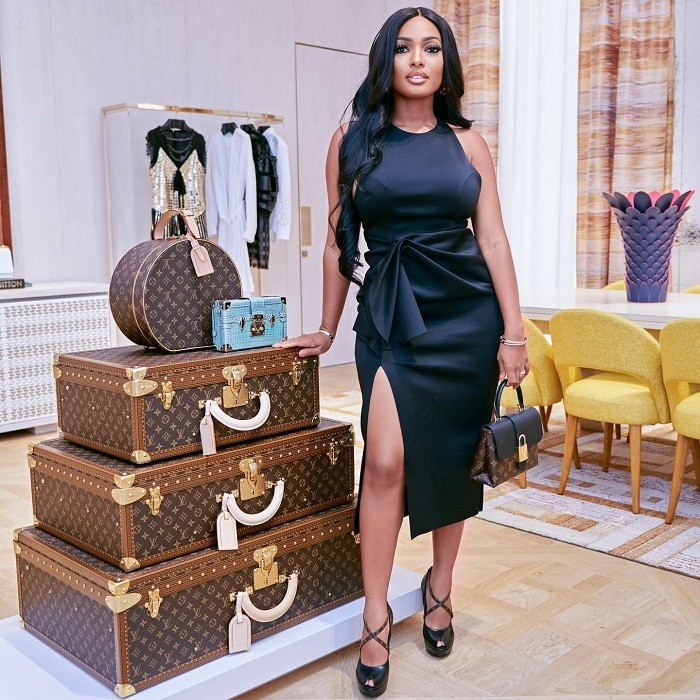 Age: 33
Instagram: @lesa.milan
About: Lesa Milan was born in Jamaica and grew up in Miami. In 2010, she won Miss Jamaica International. She has lived in Dubai for the past eight years and counting. Milan is married to Richard Hall, a British financier. She is the founder of luxury maternity wear, Mina Roe. Milan also runs a personal blog where she shares her tips and tricks for skincare, motherhood, and her diet and fitness routine.
Sara Al Madani
Age: 36
Instagram: @sara_almadani_
About: Sara Al Madani is from the United Arab Emirates. Although she grew up watching the Real Housewives franchise, she has never been on reality TV. Al Madani is a mom and a businesswoman, where she launched a number of restaurants and a fashion line that was featured in Arab Fashion Week. In 2014, she was chosen by His Highness Sheikh Dr. Sultan Bin Muhammed Al Qassimi to become the youngest member of Sharjah's Chamber of Commerce and Industry.
Caroline Brooks
Age: 37
Instagram: @carolinedxb
About: Caroline Brooks is from Newton, Massachusetts, but in 2010, she picked up and moved to Dubai after a whirlwind engagement. Unfortunately, the marriage ended up not lasting, and she is now a single mother to her beloved son. Brooks is a true hustler when it comes to her career, and works hard to support her son. She is the executive director of a real estate brokerage firm in Dubai, where she is also launching her own salon and spa.
Chanel Ayan
Age: 43
Instagram: @chanelayan
About: Chanel Ayan was born in Kenya and moved to Brazil at 18 to pursue modeling. Ayan garnered worldwide recognition as the face of luxury brands like Dior and Hermès. Ayan has lived in Dubai for 18 years with her husband and son. She also owns a talent agency and makeup brand, Ayan Beauty by Tony Malt Makeup.
Nina Ali
Age: 42
Instagram: @nina.ali
About: Nina Ali was born in Lebanon and moved to Austin Texas when she was just four years old. Shortly after her wedding to Munaf Ali, she moved to Dubai, where she has lived since 2010. Nina has two daughters, Sophia and Nour, and son Ayan. She is a businesswoman who cofounded the Fruitcake Company, where you can literally order fruitcake to your door!