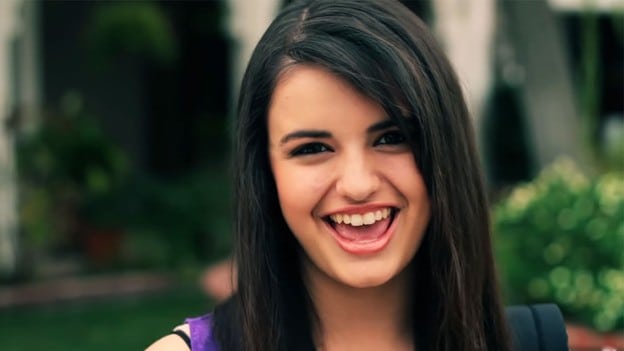 Rebecca Black is an American YouTube personality and pop singer. She gained tremendous fame for her famous song "Friday". She uploads music and other videos to her YouTube channel. Rebecca's career started with her first single, "Friday". The music video was recorded by her with a collaborative effort with the ARK Music Factory
She has been singing and dancing since her early childhood. She has a strong family support for her singing career, especially from her Mom. She is an active user on social networking sites, especially, Twitter, where she likes to express herself through her tweets.
Rebecca Black was born Rebecca Renee Black on 21st June 1997 in Irvine, California. Both her parents, John Jeffery Black and Georgina Marquez Kelly are veterinarians. She is of English, Mexican, Polish, and Italian descent.
[table id=1565 /]