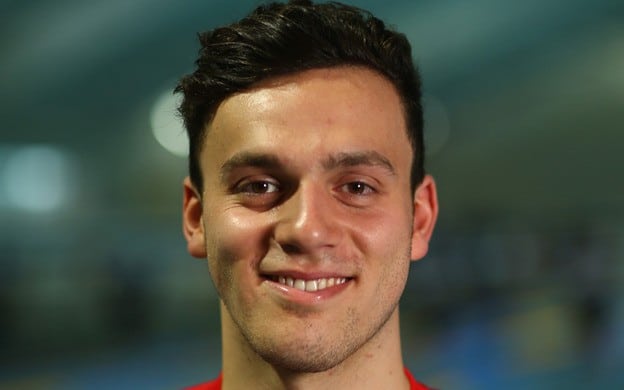 James George Guy is an English competitive swimmer who specializes in freestyle and butterfly. Guy has won gold medals representing Great Britain at the Olympic Games, the World and European Championships, and England in the Commonwealth Games.
Guy won his first major medal at the 2012 European Junior Championships in Antwerp where he finished in the bronze medal position in the 400m freestyle.
Guy was born in Bury to Cath and Andrew Guy. His brother Luke Guy is also a swimming expert and runs a swimming club in Crewe called Crewe Flyers.
Guy was educated at Forest Preparatory School, Timperley in Trafford, Greater Manchester. When he was 13, he received a swimming scholarship to Millfield in Somerset. He was a member of Trafford Metros swimming club before he moved to Somerset.. Guy has a reputation for loving head-to-head racing, either attacking from the get-go or chasing down competitors in the end.
[table id=1552 /]