Diana Ross (born March 26, 1944) is an American singer, songwriter and actress from Detroit , Michigan. Though the world knows her as Diana, Ross was actually named Diane at birth. A typo led to her name being recorded as Diana in official records, but close friends still refer to her as Diane.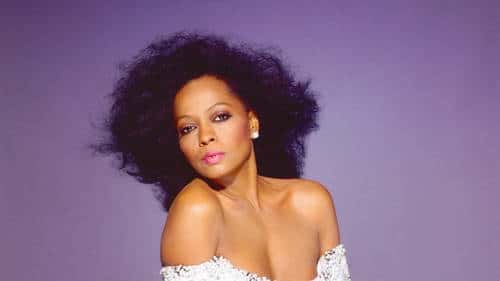 She was the second of six children of Fred and Ernestine Ross, who lived in Brewster-Douglass, one of Detroit's low income housing districts. Because of her tight-knit family Ross grew up virtually unaware of the harsh life that surrounded her. While her family was active in the Baptist church choir, Diana learned secular music (non religious music) from a cousin. She played baseball and took tap dance and majorette lessons at Brewster Center.
At age fourteen Ross tried out for a part in a school musical, but was turned down. The brief failure turned into good fortune, as she was invited to sing with the Primettes, a girls' vocal group that included Florence Ballard (1943–1976) and Mary Wilson (1944–). She rose to fame as the lead singer of the vocal group the Supremes, who became Motown's most successful act during the 1960s and one of the world's best-selling girl groups of all time. They remain the best-charting female group in history, with a total of twelve number-one hit singles on the US Billboard Hot 100, including, "Where Did Our Love Go", "Baby Love", "Come See About Me", and "Love Child". Following departure from the Supremes in 1970, Ross embarked on a successful solo career in music, film, television and on stage. Her eponymous debut solo album, featured the U.S. number-one hit.
Diana Ross has been nominated for 12 Grammy Awards. She was finally awarded one in 2012 for the Grammy Lifetime Achievement Award. Ross was even listed as "Diane Ross" on some early Supremes records. Diana Ross has teased her first music video in more than a decade as she prepares to release her new gratitude-themed studio album "Thank You" later this November 2021.
[table id=1619 /]