Carissa Kainani Moore is an American professional surfer, the 2021 Olympic champion, and the 2011, 2013, 2015 and 2019 WSL Women's World Tour Champion.
In 2013, she was named by Glamour magazine as one of their Women of the Year. She became a member of the Surfers' Hall of Fame in 2014. When she was five years old, Moore started surfing with her dad off the beaches. She started earning multiple wins at NSSA junior surf competitions at age 11. She also won top spots at the ISA World Junior Surfing Championships, where she helped Hawaii win a team victory.
In all, she clinched a record 11 NSSA amateur titles, and at age 16 in 2008, she became the youngest champion at a Triple Crown of Surfing event when she won the Reef Hawaiian Pro. In 2010, Moore qualified to compete on the ASP World Tour, now called the World Surf League. She won two major contests, finished third overall, and was named Rookie of the Year.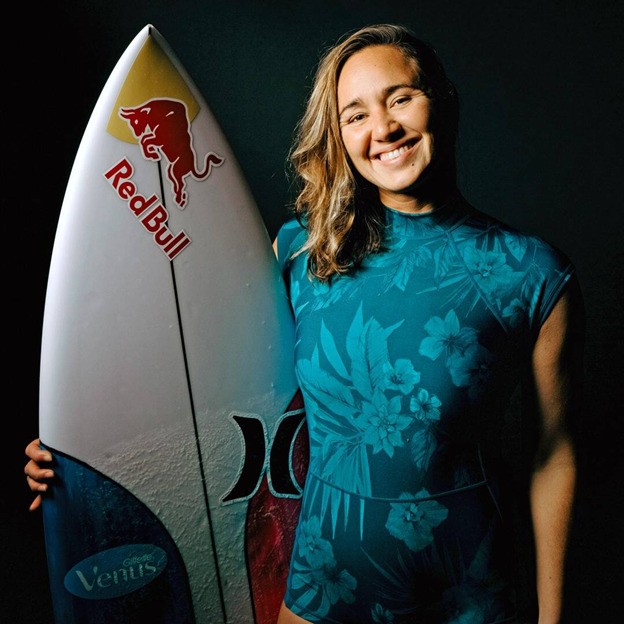 [table id=1537 /]